So much going on...so many fabbo products...so little time! Always the way.
Our October Christmas card making session went extremely well, and for November we are going to be making a necklace using the fantastic Base & Bling range. If any locals are interested, just let me know.
The November Stamp Of The Month is a great one, and really versatile too.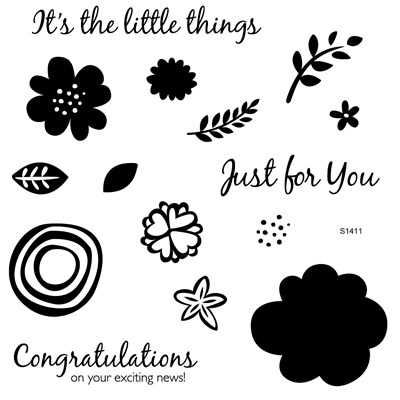 And just quickly, the Picture My Life cards can now be purchased separately! Woot woot! Now if you are like me and have 27 million divided page protectors, you can just get the cards. So check them out
here
if you are interested.
Another great project that I MUST start working on soon is my December "not quite" Daily, where I will be using a CTMH My Crush
Holiday Happenings album
. These albums are seriously gorgeous. So much so that I am going to have to do some creative thinking with this one as I don't want to cover up any of the beautiful pages! Can't wait to get started...the plan is to get most of the foundation for all the pages done in November, then simply add 3x4 photos and journalling during December. I don't do every single day of December, just the important, photo worthy bits - so I am not concerned about dates or even the order of events.
The SPECIAL for November is involving Studio J, which is CTMH's digital side. I must admit I have not had a play with this yet, but the special is fantastic so if anyone is at all interested in having a go - November would be a great time to start.