Hello and welcome aboard our Close To My Heart December 2015 Stamp of the Month Australasian Blog Hop. If you have arrived here from Maz Wood's blog Inky Fingers, then you are in the right place. If you landed here by accident, no problem, please join in by following the link at the end of this post.
The December Stamp Of The Month "Candlelight Garden" is very feminine and gorgeous. Here is what you get - isn't it just fabulous!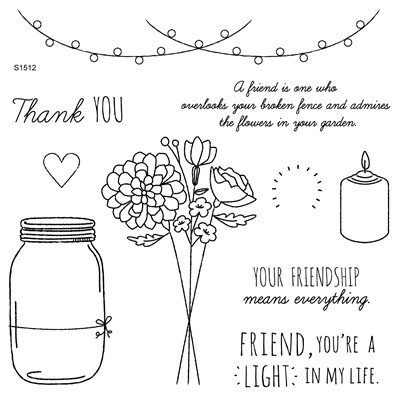 I thought these images were just crying out for some colouring in, so I have used two different colouring methods for my cards this month.
It is a busy time, and I have only had a quick play with the stamps this month so have only managed two cards to show you so far.
Firstly I used the
Shin Han Touch Twin markers
to colour the images. I love the way you can use the lights as a bright border at the top of the card, I stamped a few different times to get more than one strand.
On my second card I used our
watercolour paints and brushes
for a more subtle effect. These ones were quit
e light, so a little difficult to show it in the photos.
Thank you for visiting my Blog to check out my cards featuring Candlelight Garden. I would love it if you could leave a comment below before you hop to the next stop on our Australasian Blog Hop Shaunna Richards Passionate about Pages for
even more inspiration.